About Dr. Richard Wilcox, D.D.S.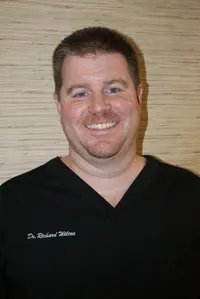 Dr. Wilcox was born and raised in Margate, FL. Dr. Richard Wilcox received his Doctor of Dental Surgery (DDS) degree from New York University College of Dentistry in 2006. Prior to attending dental school, he received his Bachelor of Arts in Biology from Hanover College and his Masters of Science in Biomedical Sciences from Barry University.

Dr. Wilcox has been practicing in private practice in the area since January 2010. Prior to moving to Manatee County in 2010, he lived and practiced in Bakersville, North Carolina. Dr. Wilcox possesses the highest qualifications and will bring a wealth of valuable experience and excellence. He is experienced with patients of all ages and has participated in Children's Smiling Faces/Going Places program. Dr. Wilcox enjoys outdoor activities, sports and travel. He is also an avid aviation enthusiast and currently holds a private pilot license. He was an Academic All American College Football player at Hanover College. Dr. Wilcox believes in establishing a personal relationship with his patients and believes in comprehensive dental treatment to maximize the overall oral health of each patient individually.
Please visit our Facebook page to learn more about Dr. Wilcox. 'Like' us!